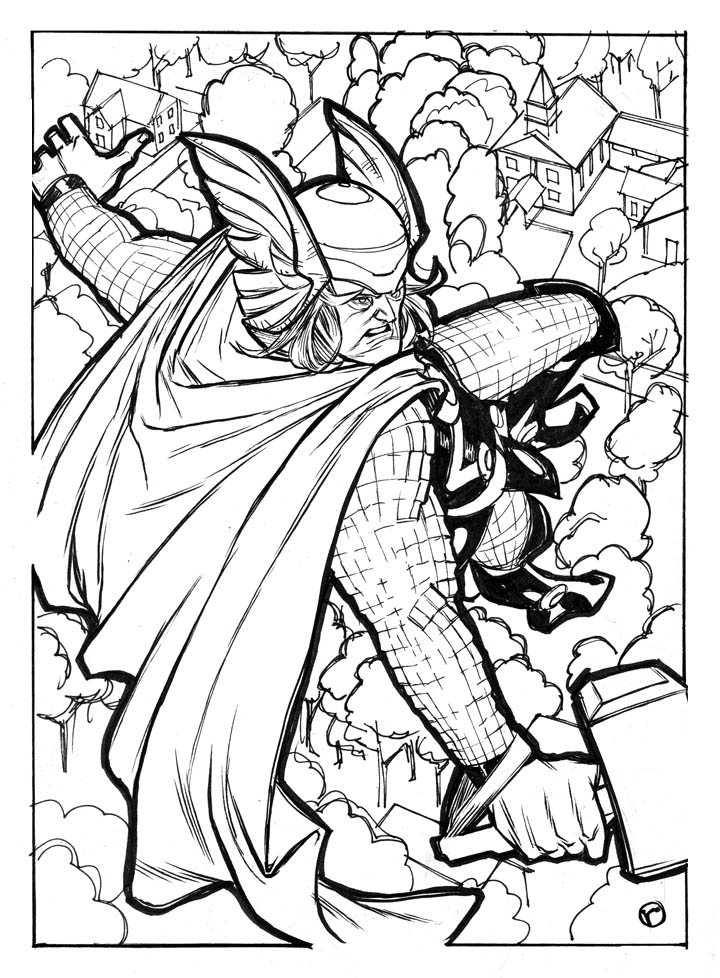 Trying to do this sketch a day.. whew.. I got the most recent Thor with Copiel on pencils and Laura Martin doing colors.. What a pretty book-hopefully the quality maintain for some time.. I'm afraid they'll change teams and give us a C-class book pretty soon. But right now, I'm enjoying the visuals..

I love Copiel's redesign of Thor.. It's just right.. I even like the really squat face he's giving him; he's doesn't have a cookie cutter "hero" face you're used to seeing in comics a'la Jim Lee and co. ( not that I'm hating on Jim. His stuff is fun, but all of the characters have that feeling of sameness)

Anyway here's my take on Thor.. I really don't like his bottom half, and his face looks slightly geriatric, but for me that's what a daily sketch is about, taking chances and doing something different. As you can see I also wanted to draw trees. So I did. Even though they are blob trees.